My Miserable Malaysia Airline Moment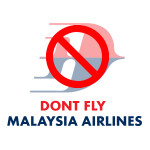 Malaysia Airlines has been making the headlines recently for some of the worst reasons imaginable (crashes and disappearances) and I don't want to undermine the severity of that.  They should be making front page news again after recently dishing out a shockingly bad experience on flight MH132 – albeit I'll consider myself lucky my plane DID make it to its destination…The problem? My bags didn't.
What's the first thing anyone wants to do after a long flight? Grab their stuff and take a shower. No such luck for me – I boarded my flight to Delhi to start my trip to my office in Jaipur, and left New Zealand behind on a very long 19 hour flight. How was I welcomed?  I wasn't – Malaysian Airlines ground staff couldn't care less or be be any more impolite – I was left stranded and spent a very uncomfortable 24 hours in Delhi's sweltering 38 degrees heat on its chaotic streets with nothing but the clothes on my back – literally.  1 day in my life written off.
Malaysia Airlines has even had the audacity to ignore at least 6 of my emails over the last few months. Zero, zip. Absolutely unbelievable! Knock knock, are you there, Malaysia Airlines? They've given me several case numbers: GTS/2559-09/2014, 4498-10/2014, 2738-11/2044, 0355-02/2015, 56-02/2015 and notified me that my email "has been well received".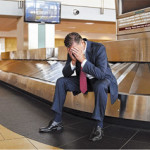 Their Head of Marketing & Products, Dean Dacko, even had the cheek to send me a survey asking for my feedback on my flight!  I gladly responded!
Malaysia Airlines "customer service" is nothing short of deplorable, I think its staff and common courtesy towards its customers has gone missing as well!
What's your worst airline story? Did they resolve your issue to your satisfaction?  Anyone else fallen foul of Malaysia Airlines "customer service"?