Products & gear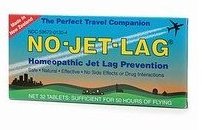 No Jet Lag
I'm particularly proud of this product as it's a Kiwi invention!
For the modern or frequent traveller jet lag is all too common.  But it doesn't have to be, as this proven homeopathic remedy will help you "hit the ground running".  It won't spoil your holiday or work trip – even after your long flight.
I first used No Jet Lag in 2001 when I flew from London to Auckland via South Korea and Fiji – a convulated journey of 32 hours on Korean Air!  I used No Jet Lag and can honestly say that I didn't suffer any jet lag at the end of my trip.
Since then, I always carry a packet of No Jet Lag for any long-distance trip and couldn't be happier with the product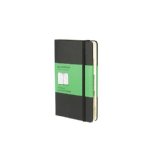 Moleskin Travel Notebook
Even in these times of smart-phones and electronic devices, I still find a compact notebook essential when travelling, in order to make lists of all the things I absolutely must see, do and eat!
Often I do a lot of my research before I leave and there's nothing more frustrating than intending to visit a recommended attraction or restaurant and not realising that I forgot about it until after I return home. For this reason, I often use a notebook to make notes and lists from several guidebooks and websites before I set off.  Moleskin notebooks are wonderful quality and satisfying to use, and this compact one comes with five divided sections including "bed," "food," and "people," which are just perfect for planning my trips.
They also leave a pleasing old-fashioned record of my trip on my return.

Europe by Eurail 2012
I'm impressed with this book, which can be as pleasurable to flick through at home as it is to use while touring Europe. There are some amazing train journeys possible between European capitals that can expose travellers to sights they would miss if they flew over them instead.
This book explains all the different train passes available and suggests a number of exciting itineraries that take in various European cities.  Europe by Eurail along with its predecessor "Europe by Train" has been around from decades and is the first book I reach for when I need some inspiration for my next trip.  No explorer should be without it!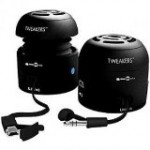 Travel Speakers
I can't be without my music when I am away, so over the years I have worked my way through plenty of different portable iPod speakers.  These are some of my favourites for a number of reasons. First and foremost, they are rechargeable, so I don't need to buy or carry batteries, which usually go down fast on the other speakers I have tried.
They are also absolutely tiny in size which is great both for taking them down to the pool and for packing them into my suitcase. I sometimes plug them into my laptop as well when I'm watching a movie as they sound much better than my laptop speakers. I highly recommend these for travelling and, trust me, I've tried plenty!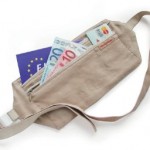 Rick Steves Money Belt
I know that a money belt is hardly an exciting travel accessory, but when travelling through less safe areas, or even just on crowded public transport systems, it is practical to use one – especially when the alternative is losing your money and documents to a thief.
My problem with money-belts in the past is that many of them are uncomfortable to wear, as they hug right against the body, but Rick Steves' money-belt is really comfortable, to the point that you easily forget you are wearing it.  It has plenty of room for money, cards and travel documents and has helped me feel a lot safer in some rather sketchy travel situations – recommended.